May 4, 2021
Planting in the dust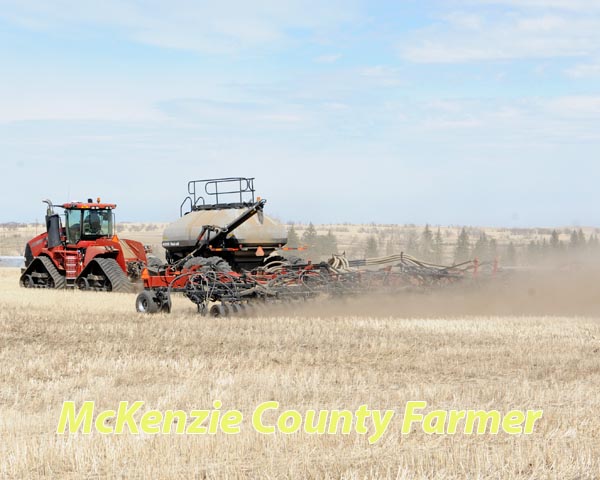 By Neal A. Shipman
Farmer Editor
Huge plumes of dust rolled up behind Curt Moen's air seeder as he began seeding durum into a dry, parched field west of Arnegard last Thursday. Moen, like many other McKenzie County farmers, started his spring seeding work last week.
But with all of McKenzie County, as well as most of North Dakota and eastern Montana, under extreme drought conditions, he wondered whether or not the decision to plant a crop was worth the effort.
"There is absolutely no subsoil moisture," stated Moen. "There is no moisture down the first six inches."
But like all farmers who are always betting that needed, timely rains will come along that will salvage a crop in extremely dry conditions, Moen says he is being careful as to the crop variety he is planting.
---