January 11, 2023
First McKenzie County baby of 2023 born on Jan. 4 at MCHS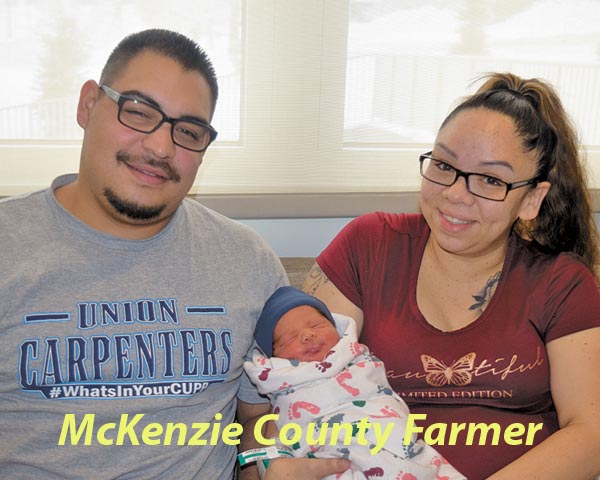 Kristen Jones
Farmer Staff Writer
The McKenzie County Healthcare Systems Inc. (MCHS) was excited to be able to welcome the first baby born in McKenzie County in the new year.
Little Isael was born on Jan. 4, 2023, at 5:30 p.m. to mom, Katerina Garcia, and dad, Jose Hernandez. He weighed seven pounds, 11 ounces and was 20.5 inches long at birth.
"We expected him to be bigger, but when he came out, I was like 'oh I don't think he is even eight pounds,'" recalled Katerina.
Isael wasn't due until later in January, but as she laughingly pointed out, "I guess he wanted to make his appearance sooner!"
Both Katerina and Jose were excited about their experience at MCHS.
"People and the staff here are just amazing and nice and welcoming, and everybody really, really helped to really make us feel at home here," said Katerina.
"Yeah," agreed Jose. "We came in at like eight o'clock in the morning and they were just talking to us and it was just making the time go by quick."
"I swear, the day that I went in to labor, the day went by so, so fast. I came in, and I was laughing with the girls, and then I had him. It just flew by," said Katerina.
For the full story, subscribe to the McKenzie County Farmer
---