January 11, 2023
New year with a fresh take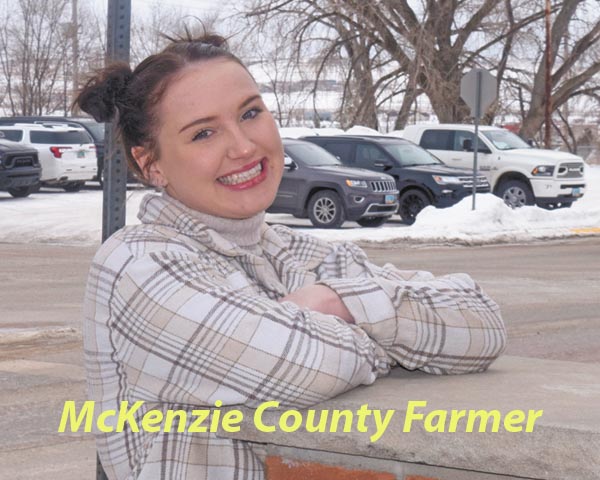 By Ashleigh Plemper
Farmer Staff Writer
(Editor's note: This is the first part of a series covering McKenzie County community members outlook on the year ahead.)
You've heard the age-old clichés: Live every day like it's your last. There's no time like the present. Don't sweat the small stuff. And everyone's favorite - live, laugh, love.
Like water off a duck's back, they're all sayings that no longer resonate, because people have heard them far too much throughout their lives.
While many believe that cliches don't apply to reality because they're overly used and too simple to be practical, there's residents in Watford City that would argue otherwise. Recollecting the course of events that happened in each of their lives in 2022, community members could probably agree that it was hardship that inadvertently brought them to a place where they can live, laugh, love their lives in 2023.
So now that 2022 is in the rearview, what do local residents hope to reap and sow in the year to come, anyway?

Discovering Your Own Path
"The biggest challenges this last year was probably the transition of being a kid in high school, doing sports and school events, to growing up and being on my own," says Maria Halliburton, who moved to Watford City in 2017.
After graduating from Watford City High School (W.C.H.S.) last May, like many students, Halliburton came to grips with realizing that life might be harder to grasp than she initially thought.
For the full story, subscribe to the McKenzie County Farmer
---