August 2, 2022
Four-year-old raises money for her first amusement park trip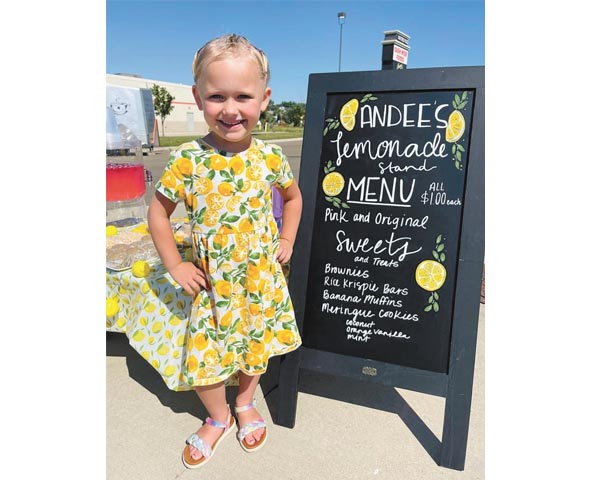 By Ashleigh Plemper
Farmer Staff Writer
When Abby Spalding began planning a trip to visit her home state of Idaho, she wanted her daughter to be able to experience the Silverwood Theme Park, a place that held many good memories from her own childhood.
"I'm a single mom. So real quick, I wanted to teach my daughter that I am not an ATM," she says. "As hard as I try, I can't provide everything."
Knowing that nothing is free in the world, the mother began brainstorming ideas for her four-year-old daughter Andee, to raise money for the trip.
"I felt like she was finally old enough to ride rides. So I told her she needed to raise enough money herself to help pay to go," Abby says.
After seeing a couple lemonade stands posted on local social media pages in previous weeks, the mother had a lightbulb moment.
For the full story, subscribe to the McKenzie County Farmer
---