April 19, 2022
Historic blizzard shuts down county, state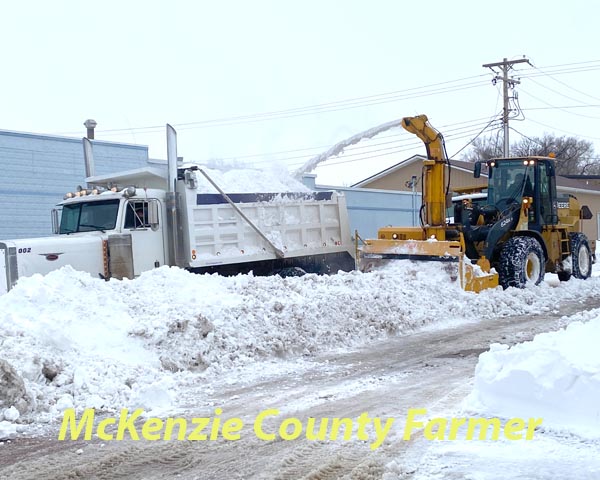 By Ashleigh Plemper
Farmer Staff Writer
"This storm was one of a kind," says Matt Walstad, North Dakota Department of Transportation (NDDOT) public relations officer of last week's snowstorm that resulted in over 7,000 miles of state highways being closed. "With the amount of snow that fell, the length of the storm coupled with the winds, it really was different than a lot of the storm systems we've had in the recent past."
When the winter storm watch was issued for western North Dakota on April 9, many residents questioned how much of the predicted 20 to 30 inches of snow would actually fall, they heeded the no travel warnings and hunkered down to wait out the storm.
And it was a good thing they did because when the storm hit McKenzie County on the afternoon of Tuesday, April 12, it didn't let up until early Friday morning. By Tuesday afternoon, all county schools were closed and most Watford City businesses were closed. By the following day, every business in Watford City aside from the Holiday gas station and First International Bank & Trust had closed their doors due to the heavy snows.
For the full story, subscribe to the McKenzie County Farmer
---