August 15, 2023
Local vandalism damages property and breaks records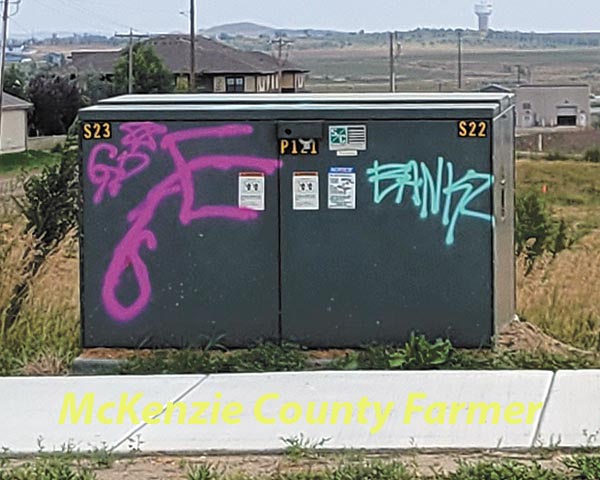 Kristen Jones
Farmer Staff Writer
Watford City had an unprecedented number of vandalism cases during the first weekend of August. Many business owners arrived to work last Monday to find their businesses "tagged," meaning vandalized by spray paint.
Watford City Police Chief Jesse Wellen said, "We have had approximately 21 cases of vandalism reported; 18 of these reports are similar in nature."
cords, between Aug. 4-8, there were nearly as many police reports filed as happened annually the last two years. In 2022 there were a total of 29 police reports of vandalism filed, and in 2021 there were only 23.
---