August 24, 2021
Peachy keen for Christ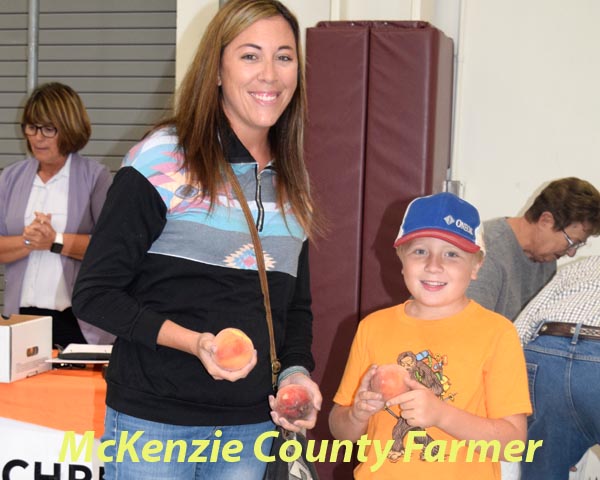 By Ashleigh Plemper
Farmer Staff Writer
A downpour of rain didn't stop local residents from scoping out the Watford Market last week as it was held inside the Rough Rider Center's Field House in Watford City.
Every summer, between August and September, local vendors and people with homegrown goods gather to sell a variety of products to the public every Thursday from 5 to 7 p.m.
While it's typically held at the Kent Pelton Nature Park, the change of environment seemed to be a nice change of pace for local residents who were browsing tabletops plum full of goodies.
For the full story, subscribe to the McKenzie County Farmer
---