August 24, 2021
Three martial arts students earn their black belts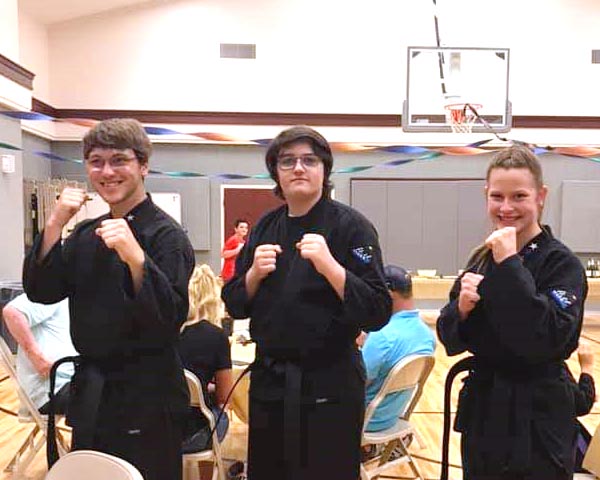 By Ashleigh Plemper
Farmer Staff Writer
Three martial arts students, Julia Olson, Logan Voegele and Jordan Norman, earned their black belt degrees from the Watford City Karate & MMA on Aug. 7.
Fourteen-year-old Julia Olson trained for three years and nine months before obtaining her black belt, according to her instructor, Tim Hartranft of Watford City Karate & MMA.
"Even though Julia was testing with two boys, she blew them out of the water as far as the physical aspect was concerned," Hartranft says.
For the full story, subscribe to the McKenzie County Farmer
---