November 8, 2016
Pit bull families settle in Arnegard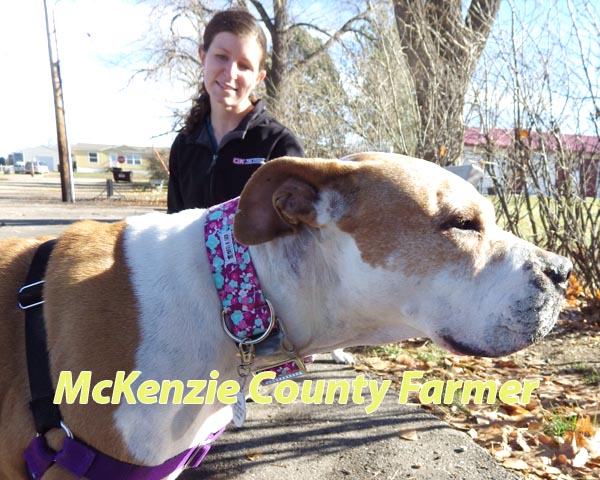 By Jack Dura
Farmer Staff Writer

Even though she's been a mother for two months, Ashleigh Kordewick has always considered herself a mom.
That's because of her 8-year-old pit bull named Porscha, a curious dog who sniffed and nibbled on a bush as Kordewick and her infant son Rex sat on a nearby bench.
"I've had her since she could fit into my own two hands," Kordewick said. "She's been raised well and I think she demonstrates that."
Kordewick, like other families, has found refuge in Arnegard, the first town west of Watford City. The latter bans four bull terrier breeds, as well as mixed breed bull terriers and any dogs with the appearance or characteristic of being predominantly bull terrier.
Arnegard's books have had a "dangerous animals" ordinance since October 2015, when the city's ordinance committee stripped Arnegard's breed ban copied after Watford City.
The dangerous animals ordinance says "it is unlawful to permit any dangerous animal or vicious animal of any kind to run at large within the city."
The ordinance also defines and describes the terms of "dangerous" and "vicious," which Arnegard Police Chief Troy White Owl said the city's ordinance committee preferred against breed-specific legislation.
For the full story, subscribe to the McKenzie County Farmer
---