September 7, 2021
Rising COVID numbers will once again stress hospitals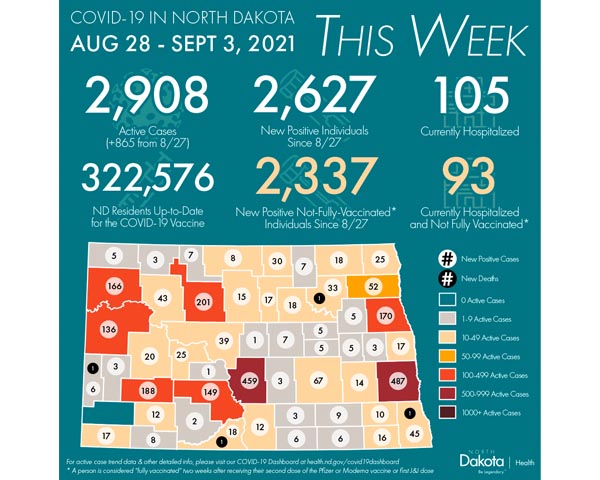 By Neal A. Shipman
Farmer Editor
As the number of active COVID cases have surged in the state in the last two weeks, North Dakota Gov. Doug Burgum, along with health officials from the state's largest hospitals are warning that healthcare facilities will soon be overwhelmed unless the more of the state's unvaccinated receive the COVID vaccine.
That was the very somber message that was shared during a news conference on Wednesday, Sept. 1.
"We are seeing hospital capacity stretched to the limit," stated Burgum. "The risk is real with the low vaccination rate in North Dakota."
As of last Wednesday, there were 2,442 active cases in the state with 500 new cases being reported on Monday, Aug. 30, while there were 135 hospitalized.
For the full story, subscribe to the McKenzie County Farmer
---