December 21, 2021
Serving others with a love unmeasured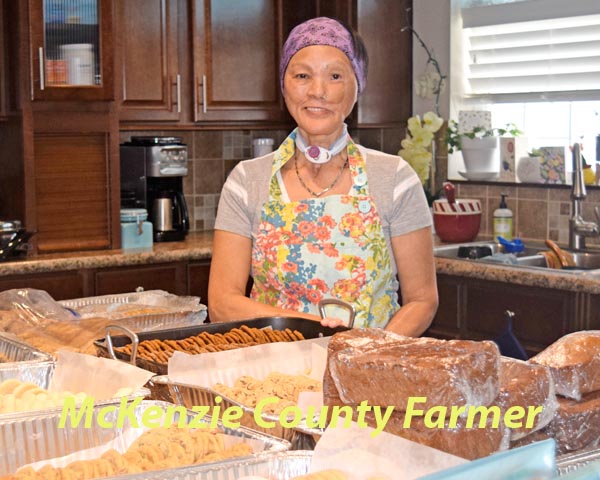 By Ashleigh Plemper
Farmer Staff Writer
A servant and a healer. That's what people are calling Lucy Bernas, an avid cook and baker who lives in Watford City. And if you work in the area, chances are, you have tasted her cooking.
In recent years, Bernas has developed a reputation for dropping in and out of local businesses and organizations, delivering heaps of sweets that offer a comforting sense of regularity.
It is her continuous efforts to cook for the community that has earned Bernas the McKenzie County Farmer's 2021 "Heart of Gold Award" this year.
"Probably a large percent of the town has tasted her delicious cooking without charge for any of it," wrote Joanne Brown, one of several local residents who nominated Bernas.
As Brown's words are echoed by many throughout the community, she says Bernas' soups, breads, sweet treats and cooking is second to none and are always served with love and tenderness.
---