October 19, 2021
The future starts now for graduating W.C.H.S. seniors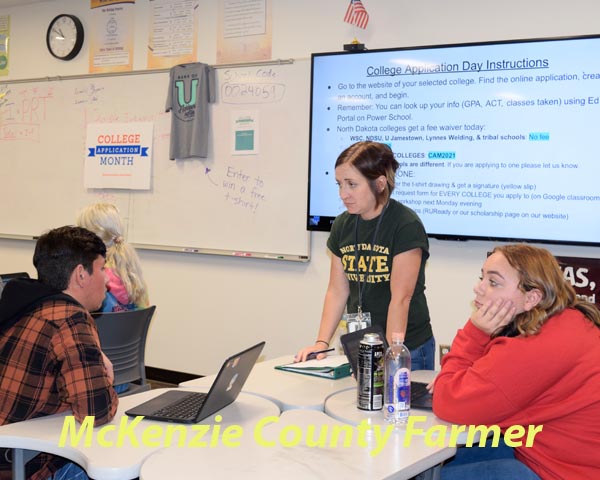 By Ashleigh Plemper
Farmer Staff Writer
"It's amazing how much it changes," says Seth Thoreson, Watford City High School guidance counselor, of seniors switching college majors.
While studies have shown that people change their profession six to seven times in an average lifespan, Watford City High School (W.C.H.S.) is looking to eliminate that.
"That's what we're trying to get rid of and hold more job-related things. So they don't get there and then they're stuck in college for all these years," Thoreson says.
For the full story, subscribe to the McKenzie County Farmer
---