January 3, 2023
Calvin Parrish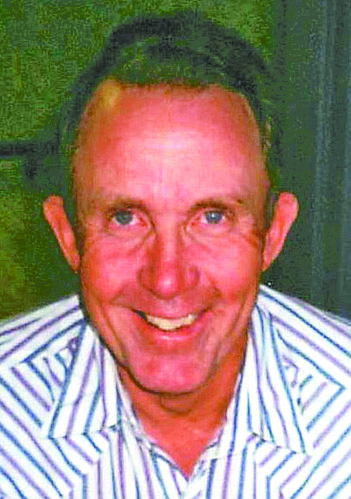 Calvin "Cal" Parrish, 76, of rural Watford City, passed away peacefully on Dec. 21, 2022, at the McKenzie County Healthcare Center in Watford City N.D., surrounded by his family.
Calvin Lloyd ("Cal") Parrish was born in Bismarck, N.D., on Sept. 13, 1946. The son of Lloyd and Helen (Klamm) Parrish, he joined his older sister, Marjorie. He attended a one-room schoolhouse, Joice School, in Pershing Township. He later attended seventh and eighth grade at Schafer and High School at Watford City, graduating in 1964.
Calvin was the third generation of the Parrish family to farm and ranch in McKenzie County, working alongside his dad and uncles, Powell and Leonard Parrish, on the homestead that had been established in 1910 by E.E. and Celina Parrish.
A very hardworking man, Calvin wore many hats. From an early age he had a bent toward working in a funeral home. As a kid he would bury sticks and hold funerals for them. So after first working as an ambulance driver for Clarence Leiseth, it was natural for Cal to also work as a funeral assistant for Clarence in the 1970s and later for Fulkerson Funeral Home. In addition, he owned Parrish Livestock as a skilled licensed cattle order buyer for many years, traveling to auctions on a weekly basis including the Sitting Bull Auction in Williston and the Sidney Livestock in Sidney.
He married Janette Holm in 1979. Together they had one daughter, Nicole Celina, born in 1982. The three resided on the original Parrish homestead, raising cow-calf pairs and feeder cattle. They grew wheat, corn, oats, alfalfa, and grass hay. Continuing his family's tradition, Cal was a member of the North Dakota Stockmen's Association. Being a rancher was his beloved identity. He was passionate about his cattle herd and the heritage of Parrish Ranch. He especially enjoyed his pet cows and cats. He was particularly brave during calving season, taking on Nicole's most ornery cow alone while the women of the family nervously watched from a safe distance. He also joked that one of Janette's cows tried to kill him twice, even cracking some of his ribs. Any ranch has ornery cows from time to time, but when the women in Calvin's family would request that a particular mean cow be sold, he would reply, "But she had such a nice calf!"
Calvin was able to transition from the dirty, greasy attire of a farmer and rancher into funeral attire. His occupations also required an ability to function on little sleep, and to mentally transition to drop his field work at a moment's notice. The ranch would need to wait while Calvin left to assist families who were experiencing loss. Those who knew him were comforted by the sight of a familiar face during their sorrow. Professional and compassionate, Calvin was dedicated and diligent in his service to the funeral home and McKenzie County. He was the longest-serving employee of the Watford City funeral home. He was also the longest-serving coroner of McKenzie County, serving for over 40 years.
He enjoyed hunting prairie dogs; watching TV westerns, especially Gunsmoke; watching baseball and football, especially the Yankees and Vikings. He enjoyed teasing Montanans and Norwegians but loved to partake in lutefisk and lefse even though he wasn't Norwegian.
Calvin was preceded in death by his parents; wife, Janette in 2017, whom he cared for during her illness; sister, Marjorie Jordan; and sister-in-law, Judy Lucas.
He is survived by his daughter, Nicole; son-in-law, Sy Haugan and his family; the Calvin and Pamela Haugan family; stepdaughters, Julie and Kelly and their families; and brothers-in-law, Chris Jordan and Chuck Lucas and their families.
Calvin wasn't very fond of flowers but loved cattle. Please send memorial gifts to the North Dakota Stockmen's Association. http://www.ndstockmen.org/foundation/memorial-hall-honorees/
A Celebration of Calvin's life was held at 2 p.m. on Friday, Dec. 30, 2022, at the Civic Center in Watford City, N.D. A public visitation was held from 10 a.m. to 5 p.m. on Thursday, Dec. 29, 2022, at the Fulkerson Stevenson Funeral Home in Watford City, N.D.
A private Interment was held at the North Fork/Trinity Cemetery East of Watford City near Calvin's ranch.
The Funeral Service was broadcast and can be viewed Cal's service directly on his obituary page.
Fulkerson Stevenson Funeral Home of Watford City is assisting the family with the arrangements. Friends may sign the online guestbook and give their condolences at www.fulkersons.com.
---