January 3, 2023
Linda Kennedy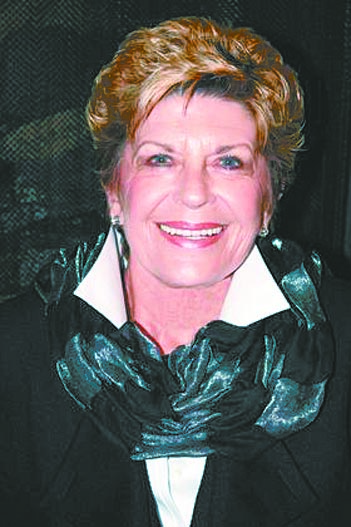 Linda M. Kennedy (Ike), 79, passed away peacefully after a short battle with lung cancer on Nov. 3, 2022, at HonorHealth/Shea Scottsdale. She was a resident of Scottsdale, Ariz.
Born in Dickinson, N.D., she was the daughter of C.D. and Beryl Marucheck. She was raised in Grassy Butte, N.D., where her father owned a local bar. She graduated from Dickinson High School.
Linda worked in many professions over the years, including retail sales, realty, and more recently, at a gallery in Scottsdale, where she was employed for three years. She just retired in August.
Linda married Eugene T. Levang, of Keene, N.D., who tragically passed away before their daughter, Gena, was born. She later remarried, Angus K. Kennedy III, and they welcomed three daughters: Nona, Maura, and Keira.
Linda was a gourmet cook and once owned a kitchen store in Bismarck, N.D. She had many passions, including reading, art, history, architecture, photography, painting, travel, gardening, bird watching and food. She traveled extensively over the past 15 years. Her recent endeavors included San Miguel and Puerto Vallarta, Mexico and traveling on a Mediterranean cruise. She loved frequent trips to San Diego with her family.
Linda maintained her sense of humor even in her final days, joking that she was, "older than dirt." She celebrated her 79th birthday the day before her passing. Her family joked that she could never sneak up on you, as her silver jingling bracelets would give her away and you could always hear her coming. When people would ask her how she was, she would always say, "almost perfect!" Linda was classy and stylish. She loved fashion and would never be caught leaving the house, without her lipstick on and her shirt collar popped. She had a fiery soul and lived her life fearlessly, and she will be dearly missed.
She will be lovingly remembered for her various baked goods such as doughnuts, pies and Christmas cookies. Family, friends and neighbors were delighted to get them every year. Her daughters and granddaughters have continued these family baking traditions. No funeral service is planned, per her wishes. Cremation has taken place. Parties will be planned by her daughters, as that is what she requested.
Linda is survived by her beloved sister, Judy Wright; her daughters, Gena Baker, Nona Kennedy-Carlson, and Keira (Jon) Adams; her eight grandchildren, Brandon Baker, Brogan (Chase) Petrone, Keira (Tyler) Mitchell, Elli and Meiran Carlson, Mackenzie, Avery, and Benjamin Adams. In addition, she had two great-grandchildren; Thea and James Petrone. Not to be forgotten, she left many other family and friends behind.
She was predeceased by her parents, C.D. and Beryl Marucheck; her two husbands, Eugene T. Levang and Angus K. Kennedy III; Mothers-in-law, Myrtle E. Levang and Viola K. Kennedy; as well as, her sister-in-law, Barbara K. Kennedy-Johnson; and her beloved daughter, Maura K. Newburn.
Remembrances and condolences may be shared with the family at www.hansenmortuary.com. Or, at www.legacy.com. Burial will be planned for next summer in North Dakota with a Celebration of Life luncheon. In lieu of flowers, donations may be made to the American Cancer Society at www.cancer.org.
---