December 20, 2022
Danell Dougherty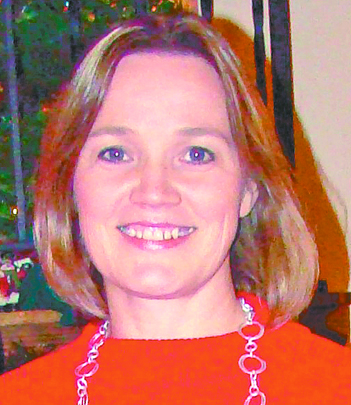 Danell Dougherty, loving wife, mother, grandmother, passed away on Dec. 13, 2022, under the care of Hospice of the Red River Valley at home with her family by her side.
Danell was born on June 18, 1962, in Breckinridge, Minn., to Marlyn and Elaine (Buskohl) Ordahl. Danell and her family lived in Milnor, Jamestown, Emrick and Fessenden before moving to Beach, N.D., when Danell was in the eighth grade and where Danell graduated from high school.
While in Beach, God brought Dave into Danell's life and prior to their marriage on Nov. 11, 1980, Danell was baptized into the Catholic faith. Danell and Dave lived in Beach for one year and welcomed their first child, Christopher into their family. Danell worked as a teacher's aid at the Beach Elementary School.
In the summer of 1981, Danell and Dave moved to Watford City, where they lived for the next 28 years. They welcomed three more children to their family, Aaron, Nicole and Seth. Danell spent her first eight years in Watford City as a homemaker raising their children. She loved caring for her children and Dave and was the "best" mother in the world. Danell was the rock in the family who did everything for everyone. Once the kids were all in school, Danell joined the staff at the McKenzie County Bank, where she worked for the next 20 years. She brought the same qualities to the bank that she had for her family. She always looked for the things that needed to be done and did them. Even though Danell went to work, she continued to take care of everything for her family.
While in Watford City Danell was very active in the community. She was the treasurer of the "Women of Epiphany," volunteered at most church events, volunteered for the Dollars for Scholars program and numerous other community activities. Being married to a head coach in a small town, Danell was absolutely essential to the success of the programs, and provided care and support to the coaches, athletes and fans.
Danell and Dave moved to Fargo in the spring of 2009 and Danell went to work for Blue Cross/Blue Shield in the financial department. After five years, Danell returned to the job she loved. Taking care of kids. This time, it was her grandsons. Danell was so happy and grateful to be able to spend every day with her boys teaching them colors, shapes letters and songs. Danell was looking forward to getting every grandson ready for school, but this all changed on June 14, 2021, when Danell was diagnosed with Stage 4 Glioblastoma Cancer.
A cancer with no known cause and no cure. Before she left her doctor's office, Danell showed her strength of character by asking her doctor to perform surgery the next morning.
Danell's faith in God has carried her through her entire life, but following her surgery, her strength, courage and faith have inspired her family and all who know her. Danell put her trust in Jesus to take care of her, no matter what happened and lived her life to the fullest every single day. Family was the most important thing in Danell's life, and she gave herself completely to her loved ones. Even when cancer was taking her life away, she continued to focus on her family and worked to make sure they would be okay after she passed.
Danell was preceded in death by her father, Marlyn; her sister, Deanna; and her granddaughter; Marly.
Danell is survived by her husband, Dave; children, Chris (Christine) of Warroad, Minn., Aaron (Kimberly) of Fargo; Nikki (Darin) Hillman of Horace, Seth of Fargo; six grandsons; her mother, Elaine Warner of West Fargo; brothers, Bud (Janel) Ordahl of Beach, N.D., Delwin (Fay) of Rapid City, S.D., Darin (Amanda) Belgrade, Mont.; sister, Denise (Todd) Lutz of New England, N.D.; close family friend, Steve (Tammy) Miller of Marathon, Wis.; along with numerous aunts, uncles, nephews, nieces and cousins.
In lieu of flowers, donations will be given to St. Benedict's Cemetery per Danell's request, Haven Midwest https://haven.ddock.gives and Lend-a-Hand Up https://lendahandup.org/fundraisers/
Visitation was held Sunday, Dec. 18, 2022, at West Funeral Home Chapel, West Fargo, N.D., from 6-7 p.m., with a prayer service at 7 p.m.
Mass of Christian Burial was held on Monday, Dec. 19, 2022, at 11 a.m. at the St. Benedict Catholic Church in Horace, N.D., with a visitation one hour before the service.
Interment was held at the St. Benedict Catholic Church Cemetery, Horace, N.D.
---