May 10, 2022
Keith Miller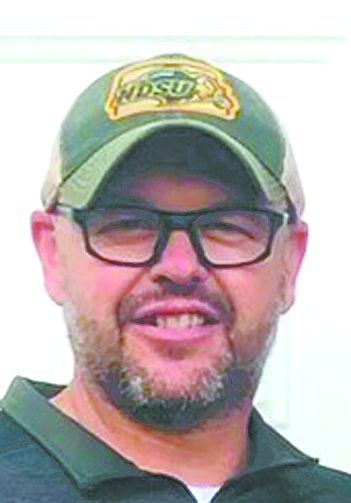 Keith Ryan Miller was born on Oct. 19. 1972, to Rodney and Lana (Hayden) Miller in Salida, Colo. Keith was surrounded by his family, who loved him so much, when he met our heavenly father in the early morning hours of April 29, 2022, after a courageous four-year battle with cancer.
Keith attended Watford City High School graduating in 1991. While in high school he played football and golf. Keith was an avid BMX bike racer as a child. He also enjoyed archery throughout his childhood and into adulthood. Following graduation, Keith attended Bismarck State College for lineman school.
Keith enjoyed hunting, especially at his grandpa's hunting camp. He loved fishing and sharing a cold beer with his friends. He also enjoyed a good pinochle game. Keith's greatest joy in his life were his sons, Ashton and Bryar - they were his pride and joy. Recently Keith had added a daughter to the family when Ashton married Brandi. Keith was to become a grandfather himself in September. He was very excited about the new addition to his family.
Keith is survived by his sons, Ashton (Brandi) Miller, Fargo, and Bryar Erickson, Milnor; his beloved dog, Bullet; his parents, Rodney and Lana Miller, Surprise, Ariz.; his sister, Reena (Leon) Splane, Bismarck; his niece, Tawney (Colin) Gudereit, Dickinson; his grandfather, George Hayden, Watford City; his special friend, Theresa Erickson, Milnor, who made Keith's life while battling cancer bearable; as well as many aunts, uncles and cousins.
Keith is preceded in death by his grandparents, Godhart and Helen Miller; Betty Hayden; and many aunts and uncles.
Keith will be greatly missed by his family and friends.
Per Keith's request no service will be held. Keith wished to have his cremains spread over his favorite fishing lake.
---