May 10, 2022
Rodney Miller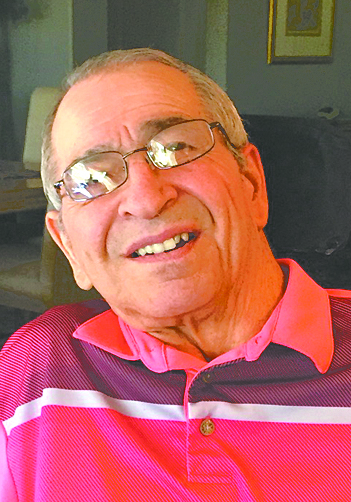 Rodney James Miller was born on Sept. 14, 1947, to Godhart and Helen Miller in Richardton, N.D. He passed away on May 2, 2022, after a courageous battle for 40 plus years with Multiple Sclerosis with his wife and daughter by his side.
Rodney attended high school in Halliday, N.D., where he played basketball and grew up on the family farm. He enlisted in the Army in 1964, serving as an interpreter in Germany for two years. He volunteered for Vietnam, but was stationed in Heilbronn, Germany, due to him being fluent in German. Upon returning from the military, he worked for Matador Trucking Services out of Watford City, N.D., where he met his wife of 51 years, Lana Hayden Miller. They were married in Watford City on June 20, 1970. They moved to Salida, Colo., where he went to work for the Climax Molybdenum Company as a truck trainer in the open pit. While there they had two children, Reena and Keith.
Rodney enjoyed sharking pool, fishing at McKenzie Bay and woodworking. He also enjoyed a beer with his friends and a good pinochle game. Rod was a family man. His children and grandchildren were his pride and joy. He was to become a great-grandfather in September. He also had a love for cars, one being his 1969 Chevelle Super Sport, but his favorite was his 1952 Chevy pick-up which he carved his initials into the steering wheel at age 5, when it was brand new, and was later restored by his father-in-law, George Hayden, to be passed on through the Miller family.
Rodney is survived by his wife, Lana Hayden Miller, Surprise, Ariz.; his daughter, Reena (Leon) Splane, Bismarck; his grandchildren, Tawney (Colin) Gudereit, Dickinson, Ashton (Brandi) Miller, Fargo, Bryar Erickson, Milnor; his father-in-law, George Hayden, Watford City; his brother-in-law, Corky (Marla) Hayden, Watford City; sisters and brothers-in-law Dorothy (Michael) Anderson, Surprise, Ariz.; Sharon (Rocky) Prestangen, Watford City; sister-in law, Pamela Miller, Tucson, Ariz.; and many nieces and nephews.
Rodney is preceded in death by his son, Keith; parents, Godhart and Helen Miller; his mother-in-law, Betty Hayden; his sisters and brothers-in-law, Eleanore (Reiney) Raesler; Elaine (Art) Huber and their son, Dennis; brothers and sisters-in-law, Elmer (Dorothy) Miller; and Hilbert Miller.
Rodney will be greatly missed by his family.
There will be no service per his request. His cremains will be spread at the same time as his son's, in North Dakota.
---