November 2, 2021
Larry Heiser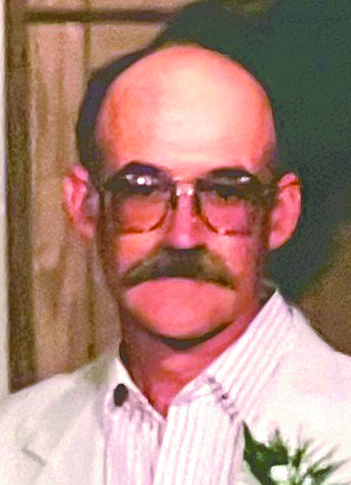 Larry Joseph Heiser was born April 28, 1953, in Dickinson, N.D., to Albert and Magdalena Heiser of Grassy Butte. He was the fourth-born of seven siblings. Larry attended elementary school in Grassy Butte and high school in Killdeer graduating in 1971. As a little boy Larry loved to play with any kind of farming toys in the dirt. Anything with wheels and farm-related implements were his favorite, which carried through to his adult life. He learned much and gained good working experience helping his dad on the family ranch growing up.
After graduating from high school, Larry worked as a roughneck in the oil fields in western North Dakota. He then worked for several different construction companies in the area being a hot mix plant operator for many years and running all kinds of heavy equipment. During those years he was a snowbird and loved to take his RV to Arizona for the winters and worked on motorcycles at a Honda dealership during those months. Later he worked at the Coteau Freedom Mine in Beulah, N.D., operating heavy equipment. During this time, Larry bought a hobby farm in the Lone Butte area near Grassy Butte where he continued to collect old tractors and "play" in the dirt. He bought his first two-cylinder John Deere in 1976 and collected dozens after that along with other vintage farm equipment and machines. He was a talented mechanic and enjoyed fixing, tuning, and hot-rodding anything with an engine.
On his farm Larry enjoyed raising hay, some wheat, and mostly oats which he sold to area ranchers. He enjoyed putting in a vegetable garden in the corner of one of his fields in which he planted his favorites of corn, squash, onions, and potatoes. He was also very fond of the deer, rabbits, and stray cats that happened by his place and fed them well. He loved his nieces and nephews and never turned down an opportunity to hold the newest baby in the family. He enjoyed hearing about what the kids were doing and listened to stories of their shenanigans with a hearty chuckle. He loved to show the kids his tractors and was never in a hurry. He was a regular attendee of birthday parties and a pretty savvy gift-giver.
Larry passed away on October 25, 2021, near Grassy Butte. He was preceded in death by his parents, Albert and Magdalena; brother, Donald; and sister, Elizabeth. He is survived by sister, Patricia (David) Swenson, Arnegard, N.D.; brothers, John Heiser, Grassy Butte, N.D., Cary (Jody) Heiser, Rapid City, S.D., Lynn (Tanya) Heiser, Watford City, N.D.; nieces, Erin (Pete) Perry, Marlie and Halie Heiser; nephews, Sean (Michelle) and Nolan (Ella) Swenson, Evan and Braden Heiser; and great-nieces, Magdalena (Maggie), Maxine (Max), and Clara; great-nephews, Benjamin (Ben), Owen, and Theodore (Teddy) Swenson.
Private Memorial Services for Larry Joseph Heiser, 68 of Grassy Butte, N.D., will be held at the Fulkerson-Stevenson Memorial Chapel in Watford City with Father Brian Gross officiating. Inurnment will be at the Grassy Butte Cemetery, Grassy Butte, N.D. Fulkerson-Stevenson Funeral Home of Watford City is caring for the family. Remembrances, condolences and pictures may be shared with the family at www.fulkersons.com.
---