October 27, 2020
Lilah Hasby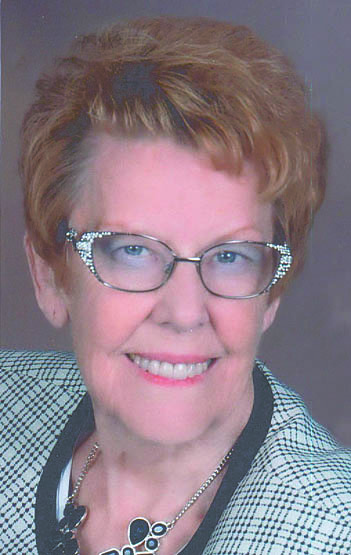 Lilah Mae Hasby, 87, Minot, formerly of the Keene, N.D., area died Friday, Oct. 16, 2020, at her home surrounded by her loving family and hospice.
Lilah was born Dec.10, 1932, on the family farm near Keene, N.D., the daughter of Eddie and Alma (Bolt) Norby. She was raised on the family farm and educated at country schools in the area, graduating from Sanish High School in 1950. She received her standard teaching certificate and began teaching at a country school north of New Town at the age of 17.
Lilah was united in marriage to Glenn Hasby on Oct. 22, 1950, at Sanish Lutheran Church. They made their home at New Town, where along with raising their three daughters, she worked as a dental assistant, bookkeeper and at the Community Action Program at New Town. Throughout the years she taught for more than 25 years in Mountrail County, McKenzie County and Ward County. She later received a bachelor of science degree in education at Minot State University in 1974 and had worked on a master's degree from the University of North Dakota.
Lilah and Glenn moved to Minot in 1976, where they purchased Sunshine Grocery and she began teaching at Surrey for 13 years. Later she would become the Principal for Little Flower Catholic School in Minot.
Lilah was a former member of First Lutheran Church, Minot, where she served on the Church Council and member of Zion Lutheran, where she was active with the Women's Circle. She was active serving in the churches and civic organizations in the communities in which they lived. Some of these include, New Town PTA, past President of the New Town Study Club, taught Sunday School and confirmation classes, active with the Survivor's Friendship Club, First Lutheran Prayer Chain Coordinator and Pastoral Gifts Assistant. She had also been active with the Scandinavian Heritage Sons of Norway as an Officer from 1990-2007 and the New Town Legion Auxiliary.
Her loving family includes, husband of nearly 70 years, Glenn Hasby of Minot; children, Glendine (Dan) O'Brien, Aurora, Colo., Lorna (Mike) Pusc, New Town and Mary Helen Hasby (Phil Schultz), Minot; grandchildren, Matthew (Jaime) Hasby, Sarah (Darcy) Lehr, Amanda Pusc, Emily (Kevin) Welz, Jacqueline Pusc (James Gleich); great-grandchildren, Kade, Landon, Grayson, Wyatt, Calvin, Dexter, Cayden, Rheya and Liberty; siblings, Helen Klein, Minot, Edna Norby, Watford City, Roberta Rollefstad, Williston and Dwight Norby, Keene; several nieces, nephews and cousins.
Lilah was preceded in death by her parents; and a brother, Robert; brother-in-law, Adolph Sprenger; sister-in-law, Della Norby; nephew, George Greenwell.
Due to the COVID pandemic, there was a Private Family Service on Friday, Oct. 23, 2020, at 10:30 a.m. in Zion Lutheran Church, Minot.
Public Visitation was held Thursday, Oct. 22, from 4 to 6 p.m. in Thomas Family Funeral Home, Minot.
Public Graveside service was heldFriday at 2:45 p.m. at the Good Hope Cemetery, Rural Keene.
Memorials: preferred to the local chapter of Sons of Norway or Zion Lutheran Church, Minot.
Those wishing to sign the online memorial register or share memories are invited to use the expressions of sympathy section at (www.thomasfamilyfuneralhome.com).
---