August 24, 2021
Michael Kummer Sr.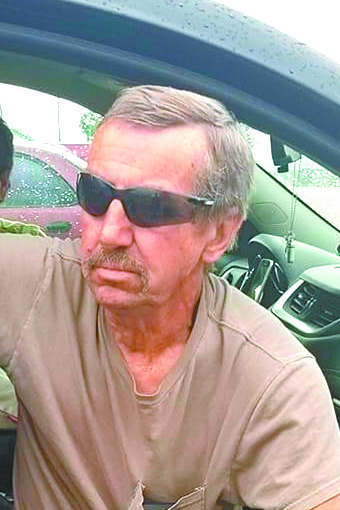 Mike passed away on Saturday, Aug. 14, 2021, at the McKenzie County Health Center.
Michael Ward Kummer was born Dec. 26, 1951, in Watford City to Louis and Lillian Veysey Kummer. In 1981 he married Betty Rolla. He worked most of his life in the oilfield.
Mike loved fishing, hunting, 4-wheeling with family and his garden. He would drive around the yard several times a day to check on his garden, making sure everything was perfect. He mostly loved his family and spending time with his grandkids. He loved to watch his grandsons play hockey.
Mike is preceded in death by his parents; sisters, Fern Snell and Cindy Hicks; brothers, Jerome, Clayton, David, Douglas and Stanley; and numerous nieces and nephews.
He is survived by his wife, Betty; his daughter, Cindy (Brad) Wollan, and sons, Billy and Michael Jr.; his grandchildren, Nikita, Dakota, and Mason; his great-granddaughter, Qui'Anna; his brothers, Kenny (Kathy) Kummer of Keene, N.D., Miles Kummer of Keene, N.D.; his sisters, Lorraine Walton of Lovington, N.M., Gladys (James) Greggory of Midland, Texas, Shirley (Robert) Lovaas of Watford City, N.D., Loretta Anderson of Watford City, N.D., Debbie (Randy) Running of Mesquite, Nev., Donna (Kelly) Berg of Valdosta, Ga., Linda (Jerry) Wilson of Tacoma, Wash.; sister-in-law, Leveta Kummer; and numerous nieces and nephews.
Memorial services for Michael "Mike" Kummer Sr., 69, of Watford City, N.D. were held on Aug. 18, 2021, at the First Lutheran Church in Watford City with Rev. Paul Balaban and Pastor Adrian Timmons officiating. Inurnment followed the memorial service in Schafer Cemetery in Watford City. Fulkerson-Stevenson Funeral Home is caring for the family. Remembrances, condolences and pictures may be shared with the family at www.fulkersons.com.
---