June 29, 2021
Norman Kostad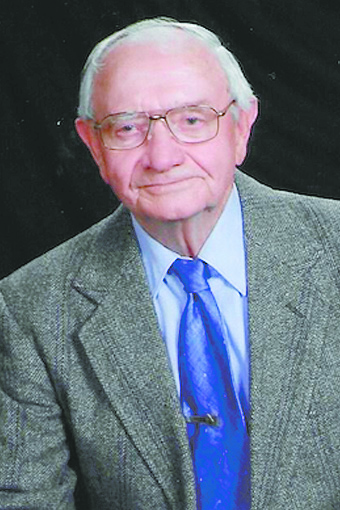 Norman Harold Kostad was born on June 25, 1931. He was born on the family farm, north of Lignite, N.D., to Hans Nicoli Kaastad and Clara Mathilda (Fordahl) Kostad. He was the second of six children. He grew up on the farm and attended school until he was in the eighth grade at which time, he had to quit school and obtain employment to support the family because his father had passed away in 1944. He later obtained his GED from UND-Williston.
Norman enlisted in the Navy when he was 20½ years old in Dec. 1951. He served in the Navy for four years and was 24 years old when he ended his service. He completed his basic training in Great Lakes, Ill., and was later deployed to Japan to serve in the Korean War. He served on the ship, USS King County (LST-857). He started his Navy career as a 3rd Class Engineman and moved up to a 2nd Class Engineman and then 1st Class Engineman during his service. When he came home in 1953, he returned to the family farm and worked. He then moved to Tioga and was employed with Tioga Machine as a machinist.
Norman then met Eleanor Curtiss on June 14, 1958. They were married on Aug. 27, 1960, at First Lutheran Church in Columbus, N.D. They lived in Tioga until 1962, then moved to Lignite where Norman worked at the TXL Gas Plant.The TXL Gas Plant was later bought by Texaco. On Aug. 1, 1969, Texaco transferred Norman and family to Watford City. He worked for Texaco at Charlson, N.D, until he took early retirement in 1992 after working for the company for 31 years. Norman was a commander for the Watford City VFW Post for almost 20 years.
Norman and Eleanor had two children, LeAnn Kay who was born in June of 1966 and Todd Norman who was born in April of 1972. In 1973 Norman and Eleanor bought property across the street from where they were living in Watford City and began building the house Eleanor still lives in today. They were able to move in February of 1974. A few years later they built another house behind them and sold it.
He is survived by his wife, Eleanor Kostad; daughter, LeAnn Carraway (Chris Adams) of Williston, N.D.; son, Todd (Tina) Kostad of Watford City, N.D.; grandchildren, Casey Ragle (Bob Fuegmann) of Minot, N.D., Jordan (Sarah) Peterson of Williston, N.D., Kira Kostad (Patrick Dennis) of Watford City, N.D., Londen Peterson (Raymond Wetch) of Williston, N.D., Angelyn Kostad of Williston, N.D., Brindin (Lila) Kostad of Watford City, N.D., Skye Carraway of Williston, N.D., Jaxson Kostad of Watford City, N.D.; great-grandchildren, Kynzee and Rhypp Ragle of Minot, N.D., Tommy Kostad of Watford City, N.D., Hazel Wetch of Williston, N.D., and Taron Peterson of Williston, N.D.; siblings, Hilda (Alden) Johnson of Osakis, Minn., Bertha Darras of Minot, N.D., and Bruce Kostad of Houston, Texas; numerous nieces and nephews.
He is preceded in death by his father, Hans Kaastad; mother, Clara Kostad; siblings, Hans William Kostad and Orvin Kostad.
Visitation was held on Friday, June 25, 2021, at Fulkerson Stevenson Funeral Home, 305 4th Ave. NE, Watford City. The Funeral Service was held on Saturday, June 26, 2021, at the First Lutheran Church, 212 2nd Street NW, Watford City. Burial followed at the Schafer Cemetery in Watford City.
Arrangements were under the direction of Fulkerson Stevenson Funeral Home of Watford City (701) 842-2490.
---