July 21, 2020
Robert Ross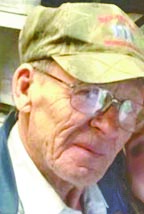 Robert "Bob" Earl Ross, 77, of Williston, N.D., formerly of Alexander, N.D., passed away on July 15, 2020, at his home. He was born on Dec. 1, 1942, in Watford City, N.D., to Norman and Helen (Schmidtke) Ross. He was raised and educated in the Watford City area.
In Bob's early days, he was a custodian in Watford City and later was hired on with a custom combining crew. While working as a custodian, he married Roberta Strickland in 1959. Their children are Debby,
Audrey, and Bob Jr.
In the early 1960s, he got his first taste of the life he loved, which was the oilfield. He started on the drilling rigs for Noble Drilling, throwing chains. It was here that he gained the nickname "Shorty." He followed the rig for several years, living in Dickinson, Belfield, Tioga, and Williston. He also worked several winters at Point Barrow, Alaska, on the drilling rigs.
In the early 1970s, Bob decided he needed a change, and he managed Basin Bowl in Williston for a period of time. He also attained his pest control license and started in the pest control business with Bowen Pest Control. Bowen Pest Control was eventually bought out by Lystads Pest, and Bob later bought out Lystads Pest to become the owner of Ace Pest Control. His daughter, Debby, worked in the business with him.
In the late 1970s, Bob sold Ace Pest Control and went back to the oilfield. It was also in the late 70s, the spring of 1977 to be exact, that he met Florence Peterson at the bowling alley in Sidney, Mont., while on a couples league. They were united in marriage on July 26, 1977, in Williston. This union added two more daughters, Leslie and Michelle. He spent the remainder of his working life in the oil patch, living in Fairview, Sidney, Williston, Ray, Alexander, and Watford City. He worked for several companies in various capacities ranging from driller to company man. He owned and managed his own oilfield companies as well, R&M Pump Jack Service in Alexander, BOS Welding and Roustabout in Fairview, and RBI LLP in Alexander and Watford City. In 1994, he and Florence decided to add another career to their belts and purchased the Ragged Butte Inn in Alexander. They owned and operated the motel until 2004, when they moved to Watford City. In 2013, Bob fully retired and moved with Florence to Billings, Mont., to be near their daughter, Leslie. Florence passed away in March of 2017, and Bob remained in Billings until May of 2018 when he returned to Williston to live with his daughter, Debby. Leslie returned shortly after, and Bob split his time living between them until his passing.
Bob enjoyed bowling, reading magazines about science, economics, and the oilfield, keeping up with the "Watford Guide" (the McKenzie County Farmer newspaper), and doing word and number searches. He always had the FOX Business channel on his TV, and made sure to watch all the episodes of Antique Roadshow he could. He loved to tinker with things and loved the challenge of fixing or improving anything he could.
Bob is survived by his daughters, Debby (Joe) Muscha, Audrey Ross, Tracy Kringen and Leslie (Wes) Haas, all of Williston; and his son, Bob Jr. of West Fargo, N.D. He also leaves behind his grandchildren, Ryan Ross; Shandy (Andy) Kraft; Casey Lorenz; and Jolyssa, Marissa, and Jayce Kringen; as well as Wes's children, Hayden, Tristen, and Paityn Haas. Bob also leaves behind his great-grandchildren, Alyssa Ross, Kayleigh, Ethan, and Khloe Kraft, Lilly Lorenz and Braxton Kringen. He is also survived by his sister, Donna (Dale) Lysaker; and his brother, Jeff Ross, both of Williston, as well as numerous nieces, nephews, and cousins. Bob's faithful companion, Tucker, is also left to survive him.
In keeping with Bob's wishes, cremation will take place and private family graveside services will take place at a later date in the Alexander Cemetery, Alexander.
---