July 18, 2023
Robert Turner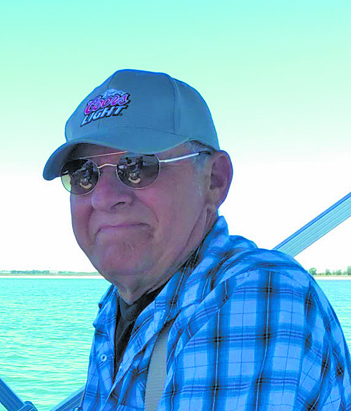 Robert "Bob" Lloyd Turner, 73, New Town, passed away unexpectedly on Friday, April 14, 2023, after returning home following a surgery.
Robert "Bob" Lloyd Turner was born July 22, 1949, to Wayne and Margaret (Smith) Turner in Minot. He grew up in New Town where he attended elementary and high school, graduating in 1967. After graduation, he attended one year of business college at Minot State, then returned to New Town and started work for Oilfield Service in the Keene area. In February 1969, Bob was set up on a blind date by one of his best friends, Gary Norby, with Gary's girlfriend, Judy Levang's best friend, Sheila Peterson. In 1970, he was drafted into the U.S. Army, where he served in the Vietnam War. On December 18th, 1971, Bob married the love of his life, Sheila, and in January of 1972, was honorably discharged from the Army. Bob and Sheila made their home in New Town, N.D., where they raised their four children. He worked various jobs including road maintenance for McKenzie County, and maintenance for the City of New Town. In 1974, they purchased the Chances Are Restaurant in New Town, and in 1980 added a bakery to the business. In 1983, they built and opened the Chances Are Bottle Shop. In 1989, they closed down the restaurant and bakery, and Bob went back to school for plumbing at NDSCS in Wahpeton, N.D. He soon earned his Master of Plumbing certificate, and provided plumbing services to much of north and southwest North Dakota for almost 20 years. In 2008, he took a position with Northrup Grumman in New Town, where he worked in facilities maintenance until he retired in 2018. Bob was also a member of the New Town volunteer fire department for over 25 years.
Bob was a lifelong Minnesota Vikings fan, and enjoyed spending his Sundays watching football. He also enjoyed watching and playing golf, baseball, and softball, and would often spend time in the backyard playing catch with his kids when they were growing up. He loved classic cars, especially his Ford Fairlane, which he took to car shows when he could. He spent many hours teaching his kids all about cars, including how to back up a trailer, drive a manual transmission, and how to change the oil. He enjoyed spending summer days at the lake with his family, and took great pleasure in dumping his grandkids (and his own kids) off the tube when pulling them behind the boat. You always knew it was time to hold on tight when you saw Grandpa Bob turn his hat backwards when he was driving the boat. He was, himself, very good at watersports, and tried waterskiing for the last time at the ripe old age of 72, but decided it was a young man's game and hung up his skis after the soreness set in. He loved his pets, especially his beagle, Daisy, who was his copilot on many road trips, as well as his big dog Buddy, who was his shadow whenever he was working around the yard. He loved riding horse, and spent many hours working hard to get all the horses saddled and ready for his entire family to ride in the New Town 4-H parades and rodeos back in day. More recently, he enjoyed riding his horse, Rocket, and helping to move cattle whenever he got the chance. He loved hunting, and enjoyed teaching his children and grandchildren how to be safe and have fun while hunting. Deer season was always its own holiday in the Turner household. Bob was a huge kid at heart, and never passed up the opportunity to go rollerskating, race go-karts, or shoot nerf guns with his kids and grandkids. He loved watching his grandkids in their activities and sports, and was known to cheer from the stands from time to time, especially during wrestling matches. He had a quick wit and sense of humor that was loved by many, often saying oneliners or telling stories that would make everyone laugh until their stomachs hurt. He was the guy to lend a hand to anyone who needed it, and was definitely a jack of all trades, always passing on life lessons to his kids and grandkids. We will forever miss his jokes, his wisdom and advice, his stories and tall tales, and his never-ending love for his family.
Bob is survived by his wife of 51 years, Sheila; his son, Toby (Kim) Turner of Dickinson; daughters, Tracy Turner (Brett Fladeland) of New Town, Tammy (Donny) McReynolds of Ariel, Wash., and Terry (Eric) Halverson of Dickinson; grandchildren, Wyley, Rowdy, Couly, and Rally McReynolds, Ethan and Evy Halverson, Wyatt and Morgan Turner, and Cody and Kaleigh Fladeland; sister, Judy Schell of Mandan; brothers-in-law, Ron (Ann) Peterson of Seattle, Wash., and Wayne (JoAnn) Peterson of Billings, Mont.; sisterin-law Ardyce (Lloyd) Alveshere of Keene; and numerous cousins, nieces, and nephews.
He was preceded in death by his parents; his brothers, John and Brian Turner; his father-in-law and mother-in-law, Arnold and June Peterson; brother-in-law, Lawrence Schell; and sisters-in-law, Debbie (Drovdal) Peterson, and Geraldine (Grimstad) Godes.
In lieu of flowers, the family is requesting that donations be made to the New Town Fire Department in Bob's name.
There will be a public celebration to remember and honor Bob's life on his birthday, July 22, 2023, at Van Hook Big Fish Park in New Town, N.D., from 1 to 5 p.m., with casual dress encouraged. Lunch will be provided.
Fulkerson Stevenson Funeral Home of Watford City is assisting the family. Friends may sign the online guestbook and give their condolences at www.fulkersons.com.
---