August 17, 2021
Cross country teams open season at Williston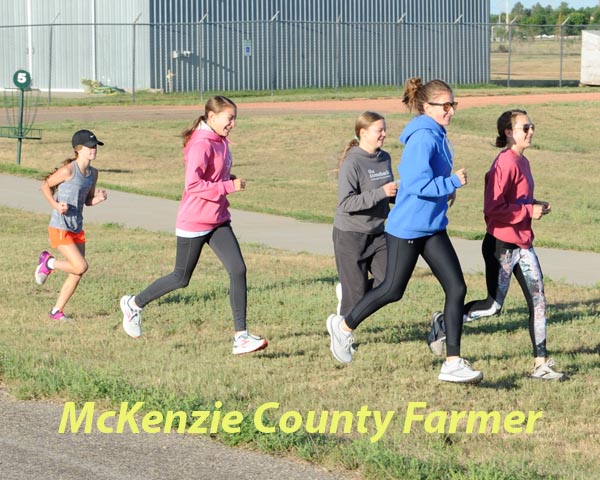 By Neal A. Shipman
Farmer Editor
Watford City's cross country teams will be opening their 2021 season on Saturday, Aug. 21, at the Williston Invitational.
And while the cross country runners are down this year, Dave Gumke and Sydney Lund, head coaches, are optimistic about this year's season.
"We're excited for a new season. We have a young team that we can hopefully develop over the years," stated Lund, girls head coach.
And Lund and her team are going to have some work ahead of them following their third place finish at the State Class A Cross Country Meet last year.
---